LISA ANN
DWORSHAK & FAMILY
PHONE: 701-225-4308

We are located in the southwest part of North Dakota and raise purebred show quality Nubians. We started with our first Nubians purchased from Promised*Landt Nubians in 1992. We still have many Promised*Landt bloodlines in our herd today as well as bloodlines from Sand-Bur-Kids, Thunder-Ridge, Narrow Way, Iron Owl, Patch-Quilt-Farms, Painter's, Goldthwaite, Sadda, Cold Comfort, Ojibwa, Celtic Stars, Jasperhollow, Sweet-Nubbins, Crown-Hill, Sky Shadows, Mosaic, Cactus*Point, and Remuda. We strive to raise animals that not only do well in the show ring but are heavy producers that stand the test of time. We have added some new bucks that we feel will help us to keep our goals and compliment the lines we have. All of our animals are tested yearly for CAE and new animals are tested for CAE and CL. We welcome you to stop in and visit or e-mail/call with any questions you may have.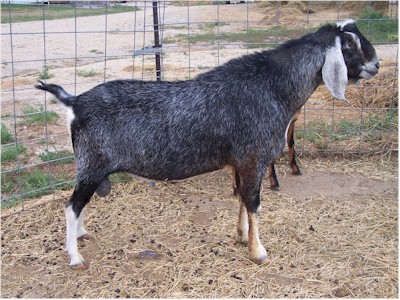 *B Sand-Bur-Kids SC Kodiak has proved his ability as a sire to pass on
to his kids wonderful length of body, depth of body, and breed characteristics!
In addition to this his daughters we have freshened are easy milkers with lovely
mammary systems. We are very blessed to have a buck of this quality in our herd!